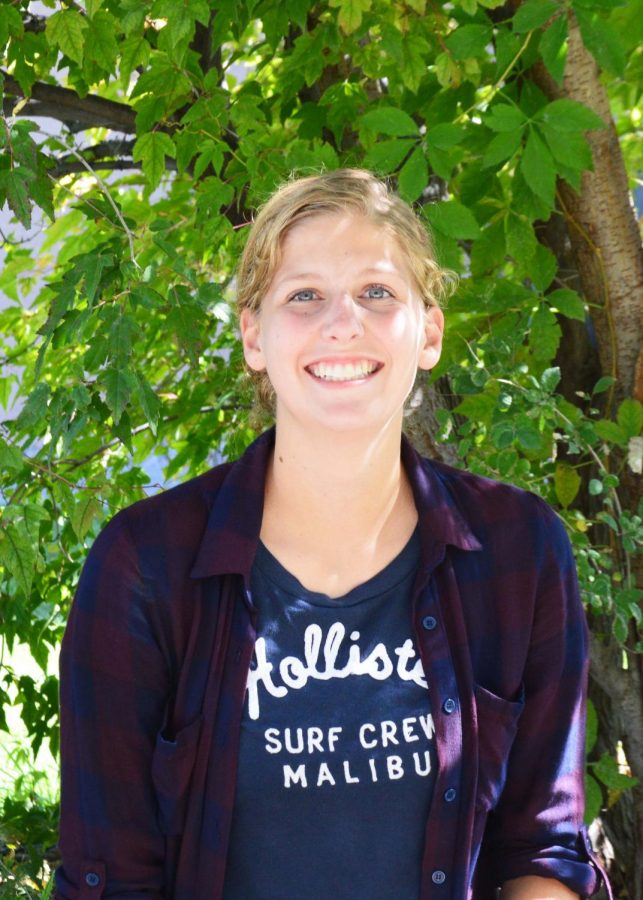 Breanna Beck is a senior entering her second year in newspaper. She joined because the editor and chief and her best friend Kaitlyn hyped it up for her. As well as her love of writing horoscopes.
In her free time, she loves to play the piano, go to school football games, and hang out with family and friends. She has traveled to over 16 countries already, along with living in Germany for three years. She would love to explore more of Europe like England and Ireland.
When Breanna is done with high school, she wants to serve an LDS mission. After that, she wants to go into BYU Hawaii where she hopes it will help her in becoming an elementary school teacher, just like her parents.
Some of her favorite things are her plethora of pets: a German shepherd lab mix, two ball pythons, and five cows. She loves Tom Holland and John Krasinski. Her favorite food is coconut flavored ice cream.
Breanna Beck, Features Editor
May 07, 2019

Senior Night: softball earns top seat for districts

(Story)

Apr 08, 2019

BPA kills it at State Conference

(Story)

Apr 05, 2019

Fostering an Instant Family

(Story)

Mar 28, 2019

First Bronco track meet

(Story)

Jan 09, 2019

Golden Globes, 'Oh' what a surprise

(Story)

Jan 08, 2019

Secret Santa visits Blackfoot High School

(Story)

Dec 13, 2018

Holiday traditions to start this year

(Story)

Dec 04, 2018

Michael Buble releases poetic new album Love

(Story)

Nov 09, 2018

Girls volleyball bids farewell to seniors

(Story)

Oct 09, 2018

Broncos fall to Grizzlies: 35-21

(Story)

May 30, 2018

Summer flies by so prepare now

(Story)

May 30, 2018

Top 7 movies to see this summer

(Story)

May 29, 2018

School lunch names bring uniqueness to school

(Story)

May 29, 2018

Seniors host track meet for senior project

(Story)

May 29, 2018

Students pass welding certificates, earn college credits

(Story)

Apr 23, 2018

Violent video games: the poor effects on America's youth

(Story)