Newsies make headlines once again!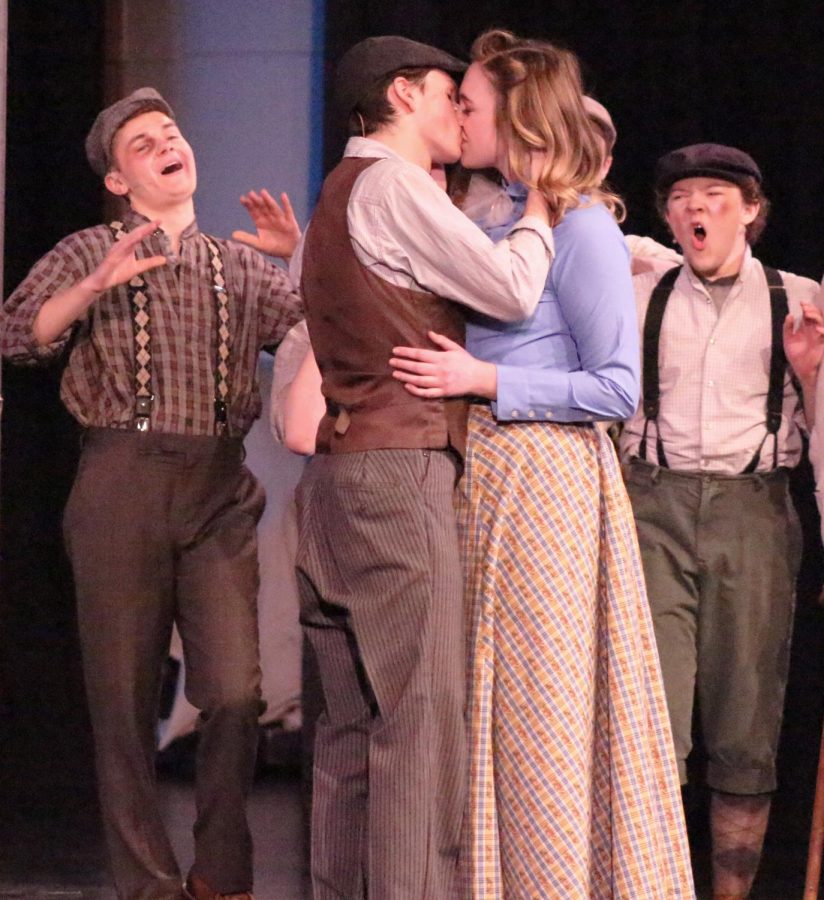 After weeks of many long hours of practice, BHS students present Newsies. This production even made some musical haters out there have a change of heart as they were swept into the streets of New York City during the Newsboy strike in 1899. The audience is taken into the life of a newsie and as the strike escalates, physical and emotional challenges increase and become more frequent.
 Jack Kelly, played by Porter Williams, is the leader of a newsies strike that was organized when Mr. Pulitzer, played by Austin Vale, has the prices increase ten cents forcing the newsies to sell more newspapers in order to gain the same pay as before. With the help of the charming news reporter Katherine Plumber, played by Avery Brown, the newsies are finally able to have a voice and give Pulitzer a run for his money.
 Throughout all the commotion that comes from running a strike, romance seeps in to make things even more complicated. Jack Kelly becomes torn between following his dreams of going to Santa Fe, New Mexico, or following his heart to Katherine Plumber.
 Newsies is my favorite musical of all time so there was no keeping me from watching the school production, and since Porter would be playing Jack Kelly, I knew there was no way I could even be slightly disappointed. I couldn't decide on a specific part that was my favorite, but like most others, I loved Santa Fe and I got goosebumps as Porter poured his heart and soul in song.
 The song that was probably the most emotional was when the crippled newsie Crutchie, played by Morgan Breshears, sang a song while in the children's refuge. This song takes place after Crutchie was badly beaten and taken away by the authorities. He sings this song while writing a letter to Jack and the emotion put into this song is almost too overwhelming.
 Aside from the phenomenal singing, the dancing was another thing that turned out especially well. From dancing on benches to doing back handsprings and then going into a backflip, the choreography was very well done and added a fun element to the production.
 All in all, Newsies was absolutely astounding and I don't think I've ever seen a high school production so well done. The talents of the students at Blackfoot High are remarkable and I can't wait for more performances like this to come around.READING LETTERS. Katherine comforts Jack after what he considered a fail on his part,
About the Writer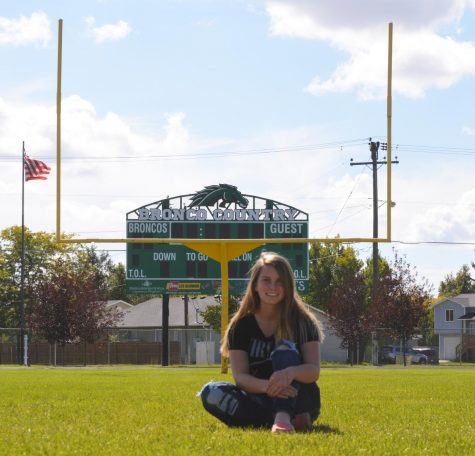 Natalee Beck, Sports Editor
"I like my men how I like my tea. Hot and British," stated Natalee Beck as she was describing her celebrity crush, Tom Holland, which, let's be honest,...