Christmas songs before Thanksgiving not a sin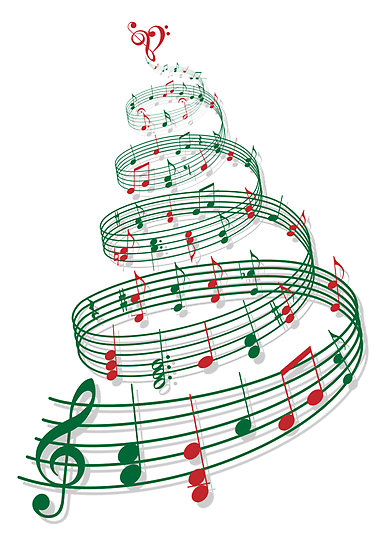 It's 11:59 at night and the family is gathered around an iPad, their stomachs full of Thanksgiving turkey and pie. They wait anxiously, Mom's finger poised above play button. The grandfather clock goes off announcing midnight. She quickly presses play, Jingle Bells filling the air. It's now officially the Friday after Thanksgiving. They can finally listen to Christmas music.
Yeah, no. That's ridiculous. Yet, some people act like listening to a Christmas song before Thanksgiving is over is one of the seven deadly sins, right up there with lust and greed.
There's nothing wrong with listening to Christmas music in November, or any time of the year, really, because music does not have a start or expiration date. It isn't good at 11:59 p.m. on December 25 and then suddenly bad the moment the clock strikes midnight, just the same way it isn't bad on Thanksgiving and then suddenly good at 12:00 a.m. on Black Friday.
Saying that there's only a specific time frame in which you can listen to Christmas music is like saying that any song that mentions anything pertaining to a certain time of the year can only be listened to at that time. Z103 played Summer by Calvin Harris outside of June 1 – August 31, and everybody listened to it and didn't care when it was actually October 5 and the song they were hearing was not about October.
It's not like there's a good repertoire of Thanksgiving songs available to listen to that we're passing over if we listen to Christmas music in November. If you don't believe me, google "Thanksgiving songs." What are you going to listen to? "Ten Little Turkeys"? "The Turkey is a Silly Bird?" Or maybe "The Turkey Hop"? There's like maybe five or ten Thanksgiving songs that are actually legitimate Thanksgiving songs that weren't written for first graders to sing in their Thanksgiving program, and do you really want to listen to the same five or ten songs on repeat for a whole month? I wouldn't.
Plus, all of the few legitimate Thanksgiving songs are obscure, so they don't have the same effect that Christmas songs have. Almost everyone knows Christmas songs and has good memories attached to them. I doubt that most people know any Thanksgiving songs well enough to have a good memory attached to them.
For some reason, people also seem to think that listening to Christmas music and appreciating Thanksgiving/being grateful are mutually exclusive or that by listening to Christmas music in November, Thanksgiving is "skipped over." I seriously doubt that once someone listens to Rudolph the Rednose Reindeer once on November 12 they are going to suddenly become incredibly ungrateful and take everything for granted.
In fact, lots of Christmas songs could even help us focus on being more grateful. Part of being grateful is realizing that you have a lot more than you need, seeing other's lacks, and giving to  them. Many songs discuss the topic of giving and could thereby help us to be more grateful.
Additionally, the topics of Christmas songs overall focus on wholesome things, such as family, hope, love, and Christ, if you're religious. Listening to Christmas songs can help remind us what is most important in life, inspiring gratitude.
Also, Christmas music is just plain good, which means I'm grateful for it. I'm not really interested in waiting to enjoy something I love, just because the fourth Thursday in November hasn't passed yet.