Margot Boure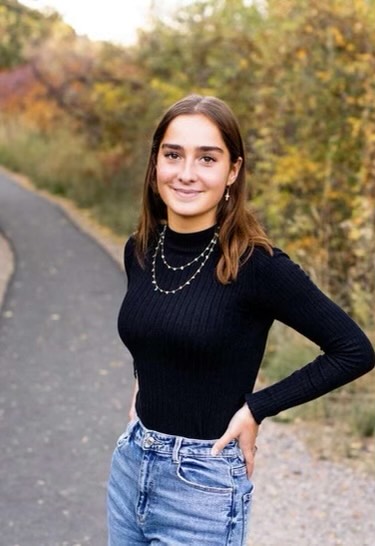 Margot Boure, a high school Junior at Blackfoot High School, comes a far distance from France to attend as a foreign exchange student this school year. Margot, along with many others, was placed to come to Blackfoot, Idaho. Boure's first thoughts on Blackfoot were, "I was lost because it's not a big city. I didn't even know Idaho existed" a comment from many exchange students. Margot was scared to attend high school, but having another exchange student, Mia Schumann from Germany, in her host house calmed her nerves. 
Leaving home comes with many nerves, but for Margot, the most nerve-racking thing was meeting her host family. When coming to America many things were different, such as the food, people, mindset, and school. To Margot, the biggest difference between France and America is how nice the people are. She stated, "The people here are very nice. Teachers here care about you". Teachers in France are very different from American Teachers, just like how schooling is very different. In France they go to school Monday through Friday from 8:00 am to 6:00 pm, then go to school on Saturday from 8:00 to 12:00. She states, "In France, you don't get to choose your classes and schooling is much harder there". Many exchange students had told Margot that American schooling was much easier than in France, which she believes to be true. 
The main differences, such as school, stand out to Boure, but so does the food. Her favorite food from home is called Raclette, cheese, and potatoes, and her least favorite food from home is cheese. Coming to America she has come to decide her favorite food is burgers, whereas her least favorite food is our bread. Food from home is something Margot misses because our food isn't very good here to her, specifically the bread.
Living in a different country can be exciting but also a little bit scary. Margot says she is nervous to go home back to her friends because she will be gone for so long. Before Margot leaves home she wants to go to Yellowstone and prom. With few expectations of coming to America, she is excited to experience more of the American culture.