Elon Musk Purchases Twitter for $44 Billion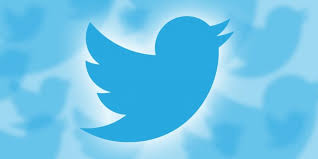 On April 25, 2022, Elon Musk agreed to acquire Twitter for $44 billion, resulting in an ensuing controversy. Musk began buying shares of Twitter in January of 2022, but not any amount that would resemble his desire to buy the company out. On March 24, Musk tweeted a poll saying "Twitter algorithm should be open source" with "Yes" and "No" as the answer options. After the poll closed with 1,117,574 votes, the results were 82.7% for Yes and 17.3% for No. Open Source refers to computer programs that allow its users to modify the code so that the website will work the way they want it to. Many people took this as a criticism of Twitter, as Twitter does not have open source technology.
On March 25, the day after his open source algorithm poll, Musk posted another poll. In the tweet, he says "Free speech is essential to a functioning democracy. Do you believe Twitter rigorously adheres to this principle?" with "Yes and "No" answer options. When the poll closed, it had 2,035,924 votes, with Yes having 29.6% and No having 70.4% of the total. He also replied to his tweet saying "The consequences of this poll will be important. Please vote carefully." This immediately sent Twitter users into a frenzy, with the most common conclusion being that he would likely purchase the company. 
On March 26, he quote-tweeted the previous poll and said "Given that Twitter serves as the de facto public town square, failing to adhere to free speech principles fundamentally undermines democracy. What should be done?" and replied to the Tweet with "Is a new platform needed?" A discussion with 52,100 comments ensued below the reply. After a month of speculation, Elon Musk officially bought the platform. 
He since has not tweeted anything directly related with buying Twitter, but has said a few things further criticizing it and supporting free speech. The media and large political figures have been subsequently bickering and finger pointing about which side is censoring free speech, with a few people claiming Musk is actually going to do the opposite of what he has said to be his intentions.
Update: On July 8, 2022, Elon Musk backed out of his deal with Twitter, citing that Twitter could not provide enough information regarding the amount of spam and bot accounts on the website. Elon had said before that he would only purchase Twitter if they could prove that they did not have more than 5% spam and bot accounts as part of their user base. Musk claimed that Twitter gave him "misleading representations" over the amount of fake accounts. Twitter has since said that they plan on suing Musk because of his cancellation of the deal being "wrongful".

Update: On October 27, 2022, the $44 billion deal between Twitter and Elon Musk became official. The day before, October 26, Musk posted a video to Twitter of him entering Twitter's headquarters carrying a sink in an effort to make the "let that sink in" joke in reference to the deal coming to a close. There was much speculation regarding a claim that he would be firing 75% of Twitter's staff, in which Elon has since denied. Musk hopes to make Twitter a place "where a wide range of beliefs can be debated in a healthy manner".