The goofy, caring Ryan Hudson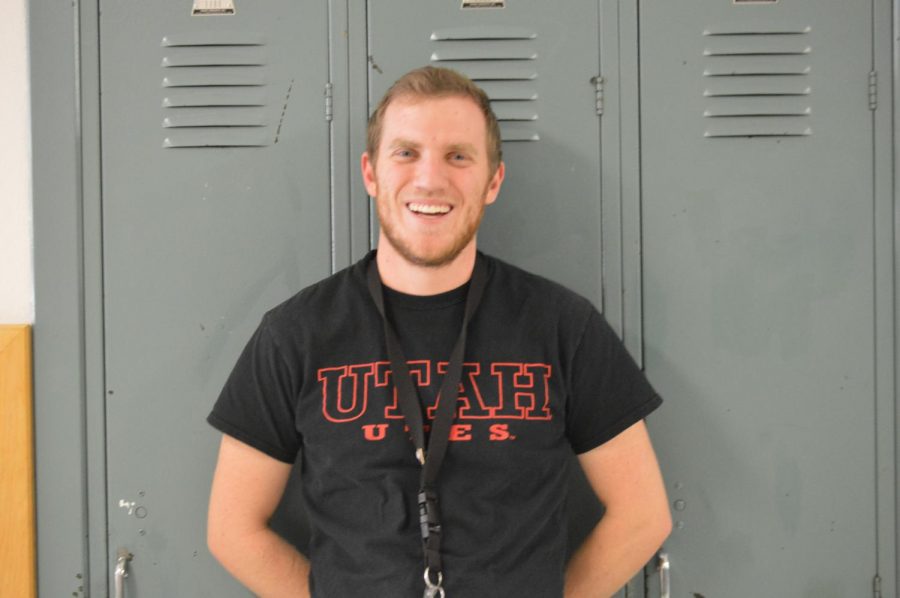 A fun, goofy, English teacher, who may not be the best speller, but loves the subject, Ryan Hudson is one of the newest members of the Blackfoot High School staff, specifically the English department.
Hudson actually happens to be a former Bronco himself, who never imagined he'd become a teacher, but in high school, he had a teacher who inspired him to pursue this career choice, Mr. Gardner. He mentioned that Gardner was able to make him love English and Shakespeare. "[Mr. Gardner was] a good English teacher who inspired me just to love the subject."
Hudson graduated from BYUI as an English major and a History minor. He student taught in Utah and afterwards, he and his wife headed back to good ol' Blackfoot. He decided, while he was here, he might as well apply and see what happens. Then a little while later, he got the news he was hired to teach at BHS and his wife became a paraeducator at the middle school. 
Now, as he's been teaching for a while at BHS, he loves that he's able to get to know different students, joke around with students, but also see them learn and grow while taking his class. He also likes the amount of school pride the student body has, "I like how willing they are to support one another, I love the ROY program,". The only thing he'd probably say is a downside, is the size of his room and how bad it can smell.
Some things Hudson likes to do in his spare time are: golfing, playing tennis, camping, watching movies, playing video games, and reading. On top of that, he would love to eventually learn how to play the guitar. 
A couple extra facts about Hudson are that he loves chicken pot pie, he would even eat it everyday if he had to. His dream vacation would be a cruise through the Mediterranean sea, and if he was given a million dollars, he would buy himself and his parents a new house, buy a nicer car, give his wife a shopping spree, and then save the rest for his future kids and family.
Overall, Hudson has loved being a teacher at BHS and loves seeing all his students light up when they understand something! But one thing he wants to make sure all his students know is "As cliche as it sounds, I just want them to know that I'm there to help them. If they want to, they can come ask for help and I'm willing to help."