The Magnificent Ms. Mathie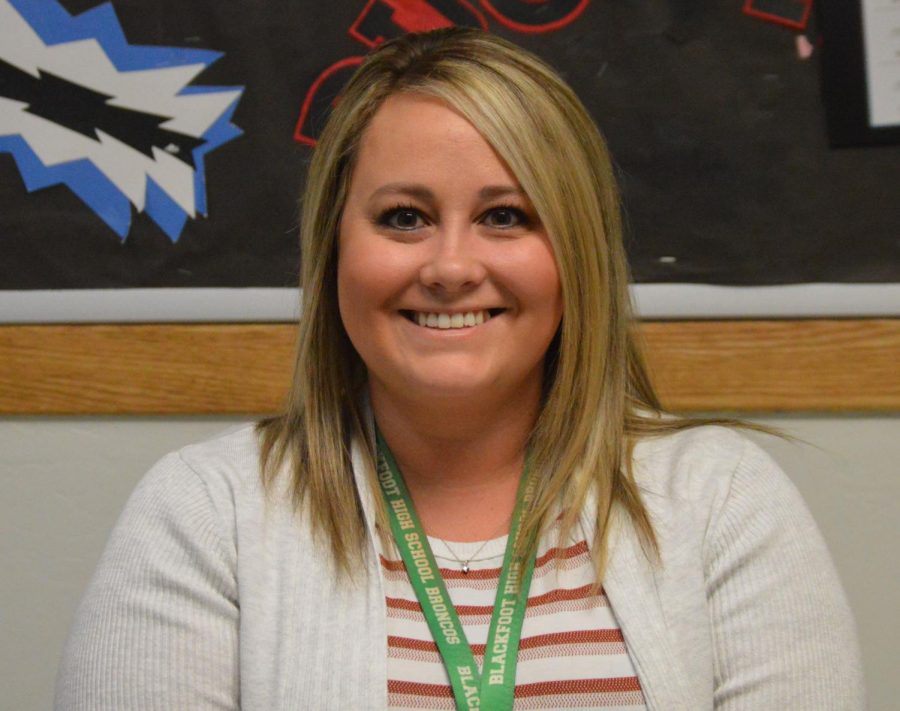 There are many new teachers and new staff in the school year of 2019-2020, and one of those new teachers is Ms. Mathie. Ms. Mathie teaches two subjects; personal skills and health. She studied at Idaho State University for her teaching degree. She always loved health which is one of the reasons for wanting to be a nurse, but in the long run she chose to be a teacher. Why didn't she become a nurse? Well Ms. Mathie said that she has always had a weak stomach, leading her away from becoming a nurse. There are times when she regrets not becoming a nurse since her mom and sister are both nurses and come home and tell her their experiences, which she finds interesting. Not only was nursing an interest of Ms. Mathie but so was cosmetology. She received her diploma for cosmetology after high school at Paul Mitchell in St. George, Utah. After working as a beautician for a while, she decided to go back to university for her degree in teaching.
        Aside from being a new teacher, Ms. Mathie was also a student teacher for Mrs. Wixom last year. One thing she found different was classroom management. When student teaching, she noticed that the class was always managed well because Mrs. Wixom was really good at managing her students. "This year I had to learn to manage the classroom by myself, and so that's something I've been dealing with and learning how to go the best way about it." The hardest part would have to be keeping her students engaged and interested in the lesson for the whole hour; not having access to the internet when wanted is a problem. Also not having updated textbooks, especially the health books, which are from 2005 is something that is difficult to deal with. The easiest part about teaching would have to be creating and making relationships with her students. Ms. Mathie is also finishing up her degree to become a math teacher, so she will soon be hitting the math department, and be able to create more relationships with more students! To end off, some advice for high school students from Ms. Mathie herself, "Have fun and be involved in all the activities!"
About the Writer
Angela Trejo, Staff Reporter
New to our school, freshman Angela Trejo started her high school career off with a bang. Joining FHLA, photography club, marching band, winter guard, and...