Debate goes to state
Hang on for a minute...we're trying to find some more stories you might like.
This year's debate team made it to state on March 8th. They placed third overall and had three members place individually. Nine members went with two alternates. State was held at Century High School in Pocatello.
 Benjamin Jones and Dylan Pope placed individually in Public Forum for 5th place. "Putting in the extra work beyond the tournaments, late nights, writing cases, and finding evidence" is the hardest part of debate for Pope. Jones said it was the debating for him.
 Jordyn Parsons joined debate because she was stuck in the class but her partner, Payton Parks, encouraged her to continue debating. Parsons went to state for Lincoln Douglas, a form of debate. She has been to state before as an alternate and Public Forum.
 "State was a lot of fun and brought out a lot of creativity." The hardest part of debate for Parsons is the writing of cases, but her favorite part is her team.
 "It was interesting to see the different personalities." Scott Carter went to state for Lincoln Douglas. He went to state before as an alternate and Lincoln Douglas.
 "Debating alone is easy. If something goes wrong, it's on you. You can't put it on someone else." answered Scott Carter to the question, do you like to debate alone or with a partner? The hardest thing in debate for Carter is the hours and hours of research you need to do but his favorite thing is the people.
 Benjamin Jones joined debate because he had the class and liked it. It taught him a lot about public speaking. Jones' favorite thing about debate is the debating.
 Dylan Pope joined debate because he was told he would be good at it, but made a lot of friends while doing it. Pope has been to state before for Public Forum and Lincoln Douglas.
 "State is a lot of fun but really competitive." answered Pope. Pope's favorite thing about debate is all the people he sees. When debating, Pope likes to do so with a partner. It is more fun that way.
 Congratulations for third place. Keep up the good work.
About the Writer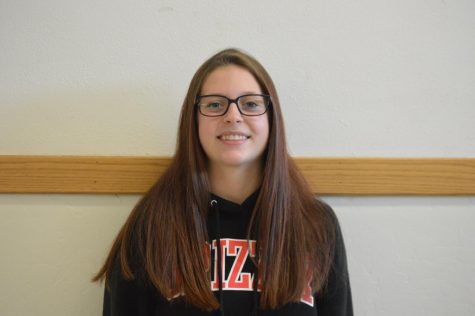 Erika Goodwin, Staff Reporter
Erika Goodwin, a senior here at Blackfoot High School, joined newspaper because she likes taking pictures. Erika's favorite things to do in her free time...