Steve: employee of the year
Hang on for a minute...we're trying to find some more stories you might like.
Everybody who has had the opportunity to meet Steve knows that he is an amazing and loving guy. He sees the good in everyone, and has a great love for the students. That is why it's no surprise that Steve was awarded Employee of the Year by ABM Industries.
The way that ABM chooses who is awarded this prestigious title is by looking at the potential award winner's attendance, attention to safety guidelines, and their overall work attitude. Steve matches these requirements perfectly by consistently going above and beyond his call of duty. He always has a superlative work attitude and his attendance is amazing. Steve is the epitome of an awesome employee. He genuinely cares for all of the students at Blackfoot, and you can see Steve's love for them everyday when he is working in the halls. He is constantly finding ways to help improve the school and is always assisting the kids. Elsha Bautista, an administrative assistant at ABM, said, "He works for the kids, not for us. He works so hard and wakes up every morning for the students at BHS. He sees great in every student there."
One of the most powerful and influential things that Steve has done here is write his letters. When anyone is having a bad day they can just look at the notes that Steve leaves. These notes have helped me and countless other students have a great day because it shows that someone cares for you.
Overall, Steve is are very assiduous and wonderful person, and the effort and love that he puts into his job is unparalleled. He is, without a doubt, the most deserving of the exemplary award of Employee of the Year.
About the Writer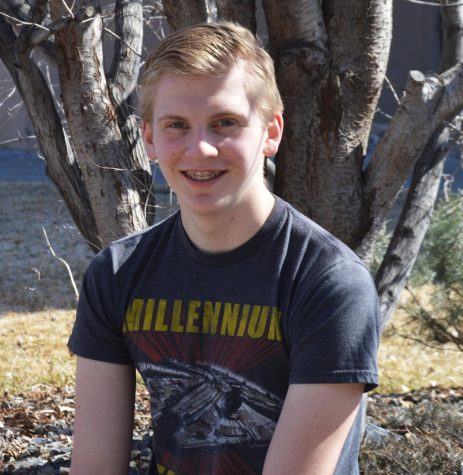 Isaac Beck, Staff Reporter
The very humble Isaac Beck is in his senior year. Isaac decided to join Newspaper for all of the friends he has in it. Newspaper is just another activity...