Singing YMCA with Hi-Y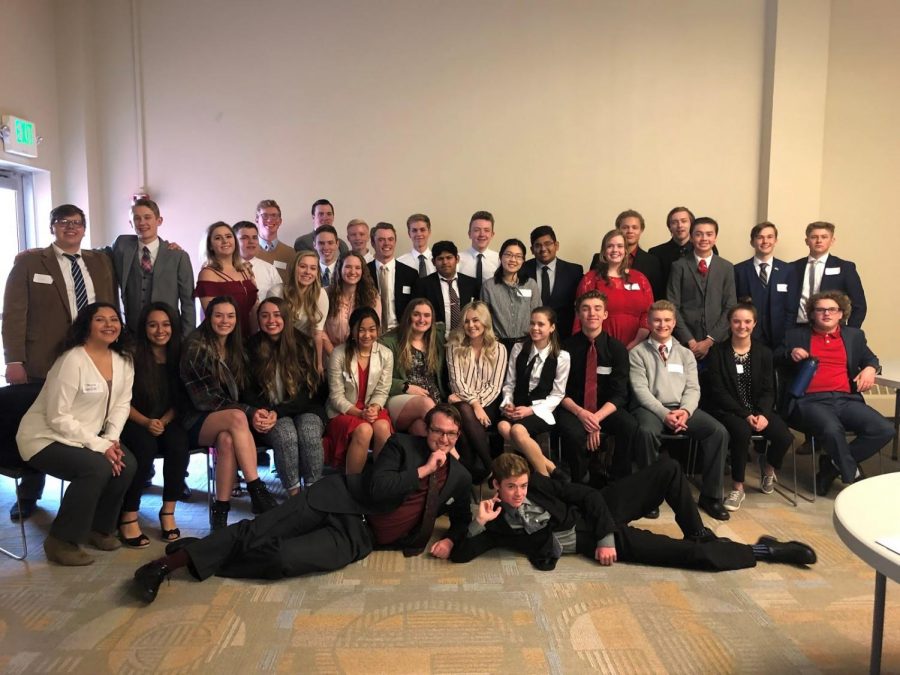 Blackfoot High School's (BHS) Hi-Y club, is relatively small with only seven members. Since, they aren't a well known club, Hi-Y has to do minimal fundraising. The BHS Hi-Y president is Kim Santillan and the vice-president of the club is Jordyn Parsons. 
The acronym Hi-Y stands for high school YMCA. It was originally two separate groups, Tri-Hi-y and Hi-Y. Hi-Y was the boys only and Tri-Hi-y was the girls only.In the 1970's groups started to switch over to co-ed programs.
The goal of Hi-Y is to, "CREATE, MAINTAIN, and EXTEND to the fullest capacity of one's ability, throughout the home school and community, HIGH STANDARDS OF MORAL CHARACTER through improvement, brother/sisterhood, equality, and service in High Schools."
BHS's Hi-Y goes on a trip to Boise for three days every year, to present a bill in front of other Hi-Y clubs. Before they go to Boise they can be elected to all kinds of positions. These positions include: editor in chief, senator, and chief justice.
Parsons joined the club last year because her boyfriend was the president and he wanted her to join because the club needed more members. After awhile the club started to grow on Parsons and now she finds it fun. Parsons also likes that a lot of the other members and her all did debate together. Because of this she says, "We are all a really tight-knit group".
"It's not a lot of work, but it is fun" Jordyn says for prospective students.
Parsons says that it's kind of fun being a small club, but it "might die off after her". She believes that they should probably get some more members, to keep the club going. Parsons also says that the club doesn't advertise and that advertising would probably help with the club and getting members.
Scott Carter, one of the members, decided to join Hi-Y after his friends convinced him to come. Carter says that Hi-Y is a great opportunity to learn about the government. He likes the club because everyone is friends.
About the Writers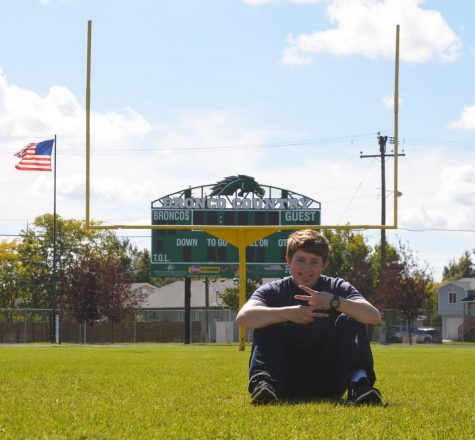 Tyler VanOrden, News Editor
Tyler Burton VanOrden is an interesting person whose name used to be Amanda. This is due to the doctor misreading his first ultrasound. Tyler was born...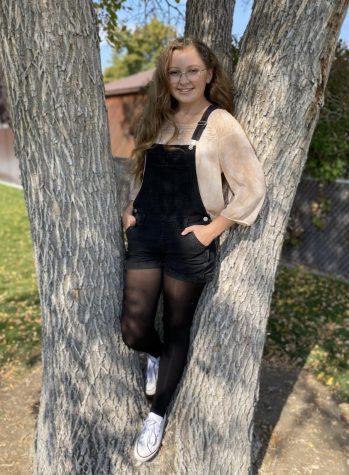 Kailynn Miller, Staff Reporter
Kailynn Miller: "reserved but out there", enthusiastic, and ambitious.



"I would be one of those chairs with a missing peg on one of...