Getting ready for the SAT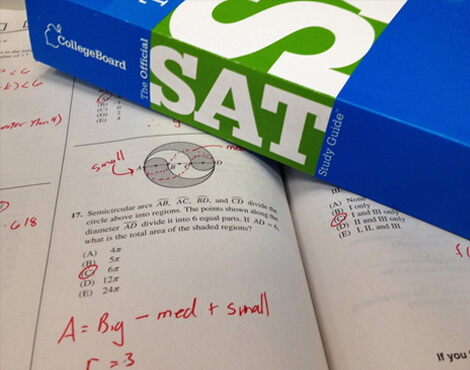 The SAT, also known as the Scholastic Aptitude Test, is a standardized entrance exam used by most colleges to make admission decisions. Its purpose is to see high schooler's readiness for universities. This is one of the reasons why many schools including our own, make students take this test to graduate.
It's become increasingly stressful for our students when they know that the testing day is coming up. Understandably, with the pressure of the rest of your life depending on this test, students get flustered.
Being able to calm down may help your chances of getting a better score. Sometimes students don't do well on a test, because they get so nervous they can't perform to their full potential. Moshe Zeidner stated in his book "Test Anxiety" that when students are required to complete an exam within a certain time, their stress level increases and anxiety heightens, making test performance lower.
Some ways to relax before the big day is to know the structure of the test. The SAT is a three hour long test that include reading, writing, and math. Know that the scores aren't based on the ratio of many questions you got wrong to how many you answer correctly, but it's scored by just the correct answers.
Some tips are to get a good night's sleep before the test. Be sure to get up to eight hours of sleep. It's essential to keep your brain healthy. According to the American Academy of Sleep Medicine,with each hour you miss of sleep you get worse test scores. Try avoiding caffeine, and less screen time.
Eat nutritiously. Having a hearty breakfast will help improve your overall day. You're allowed to take a small snack and eat it between your breaks, so take full advantage of this opportunity.
Know that if you don't feel well about how you did, you can always take the SAT's again in your senior year. Plus, there are alternatives, such as the ACT, that colleges take as well.
Our school provides a hand-out with more on the SAT. If you would like to get one, they're downstairs by the counselor.
About the Writer
Bella Sanchez, Staff Reporter
         Aimme Isabella Sanchez, preferably called Bella, is in the graduating class of 2020 making her a senior. She is a bubbly, creative, outgoing,...