Dahle piano competition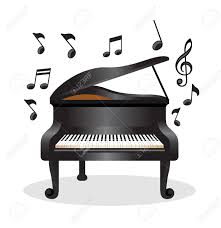 The Idaho Dahle Piano Competition is a competitive contest between about 15 students where the first place prize is $1,000, a second place prize of $500, and third place with $250. Contestants audition to be in the competition and then practice for the upcoming performance in Dayton, ID on April 27th.
One of those contestants is Jerica Satterthwaite. She is a senior at Blackfoot High School and has been playing the piano for about ten years. She auditioned for the Dahle Competition on the 5th of March and was chosen to represent Blackfoot High School. She signed up when a family member asked the head of the music department about it. When she got the spot for the contest she began practicing every day.
The song that Satterthwaite played for her audition was Nocturn #17 by Chopin. Her piano teachers have been Mrs. Coles and Valerie Lance and her current teacher is Mrs. Willard.
When asked if it was difficult to learn Satterthwaite said, "Anyone can learn to play. It's just difficult to get the right notes with the right rhythms." She is not the only one in her family to learn to play. When asked she said all of her family members know at least a little.
Her favorite part of playing the piano is, "When I figure the notes out and can get the emotions of the piece and sing along with it." Satterthwaite has also participated in many other competitions and also participated in the Dahle Competition two years ago. Other contests that she has been in are Idaho Falls Music Club, Musicians West, Bach Competition, and many more. When asked if she would like to include piano in her future, she said she would love to if money wasn't an issue.
Some advice that Satterthwaite would give to those who want to play piano is to practice constantly. She also said that if you want to compete, "Learn to share the emotion with the audience and let go of mistakes."
About the Writer
Kelsey Griffin, Features Editor
"You don't find the happy life, you make it." by Thomas S. Manson. This is a quote that Kelsey Griffin lives by. Kelsey is a junior this year at...