XC at Soda Springs
Hang on for a minute...we're trying to find some more stories you might like.
About the Contributor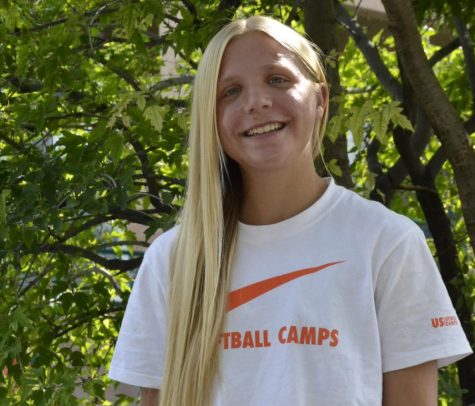 Ahna Yancey, Sports Editor
Ahna Yancey, sports editor is not only in newspaper but has participated in other clubs such as cross country, softball, and band.
Ahna has seven cats, two kittens, and a dog. Her favorite place to eat is Olive Garden.
" It's delicious and has free breadsticks."
Her favorite shows are House MD and Riverdale.
"Crazy drama, its funny . House MD  has medical stuff I like." Ahna's zodiac sign is Aquarius but she said"I don't believe in astrology."
Getting to know Ahna is really fun. She said "I'm crazy, I have a lot of energy I like to win a lot." Her favorite season is summer "I hate being cold and there's no school." Her plans after high school is "get a hot husband that is smart, athletic, nice, and taller than me."
The skill she would like to master is stick shift, "I wish I knew how to drive stick shift."
Ahna's favorite quote is "Hard work beats talent when talent doesn't work hard". "I like to work hard and it gives you motivation."