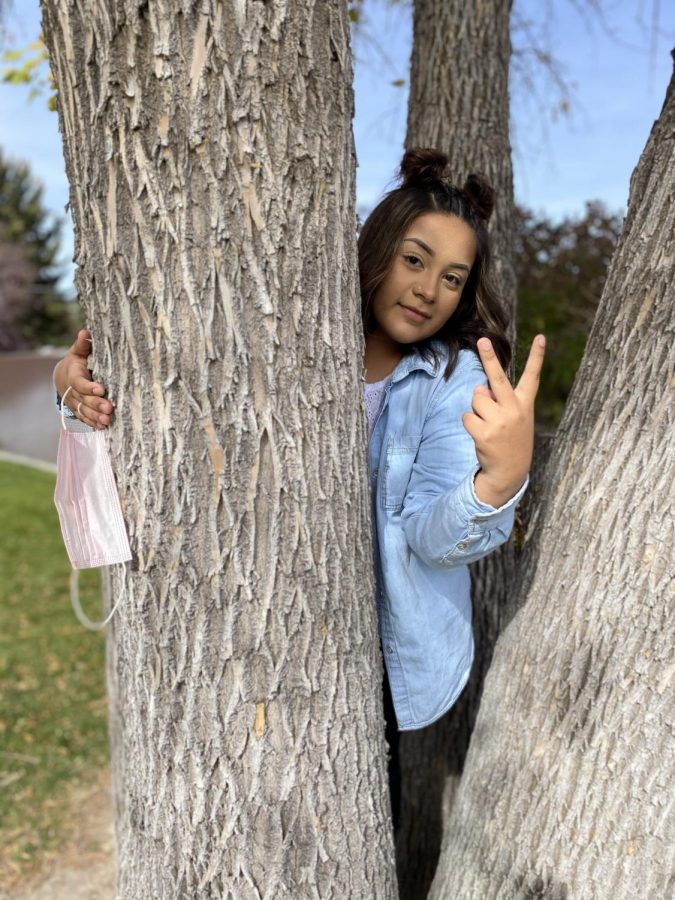 Q: Do you prefer chocolate, vanilla, or strawberry? 
A: Chocolate
Q: How many languages do you know?
A: Four - English, Shoshone, Cree, Lakota; I would like to learn more Cree. 
Q: If you were a piece of furniture, what would you be and why? 
A: A rocking chair that reclines because "rocking chairs are the most comfortable chairs".
Q: If you could only have one meal for the rest of your life, what would it be and why? 
A: Spaghetti
+-+-+-+-+-+-+-+-+-+-+-+-+-+-+-+-+-+-+-+-+-+-+-
FAVORITES GAME
Q: Food
A: Spaghetti :P
Q: Game
A: Temple Run
Q: Animal
A: Alligator
Q: Subject
A: English
Q: Sport
A: Indian relay racing
Q: Fruit
A: Dragonfruit
Q: Hobbies
A: Travel (Polson, Montana mainly), powwow, sing, dance, bead, member of the Native American church
+-+-+-+-+-+-+-+-+-+-+-+-+-+-+-+-+-+-+-+-+-+-+-
Q: If you could change anything about the world, what would it be and why?
A: American history because there's a lack of good representation of Native American history and culture.
Q: Do you travel a lot? If so where have you been? Where else would you want to go?
A: Wyoming, Native American territories and areas, Canada. I want to go to Alaska because I have a friend who lives up there who sends me pictures and it looks interesting.
Q: What are your plans after high school?
A: I want to attend Salish Kootenai College and study human psychology because "my mom went to school for psychology and would always tell me about a lot of different stuff and I found it interesting". 
Q: Walk us through the perfect day for you.
A: I'd wake up pretty early, around 7:30 (she likes waking up early) and taking my time getting ready. Next, I'd get a drink at Dutch Bros, probably a blue raspberry rebel. Spend the rest of the time cruising through back roads and probably listening to George Strait, maybe go fishing. Head to dinner at Texas Roadhouse, and then finish the night by taking a hot shower and going to sleep at around midnight in a dark, cold room. 
Q: What is one thing you like most about BHS? What is one thing you hate the most?
A: They offer Native American culture classes and Native American studies. I hate finals.
Q: Who is one person you would meet, dead or alive? 
A: Michael B. Jordan, he's so fine. :*
Q: What is one thing you wish you could master without having to learn it?
A: School, I hate having to do the work.
Q: What kind of tree would you be and why?
A: Red willow tree because willows hurt and if anyone were to disrespect me, I could just swing at them.
Q: Who is your favorite teacher at BHS?
A: Mr. Hudson, and he teaches English.
Q: How do you feel coming back to school?
A: I feel "pretty nervous, and I honestly didn't expect for school to be open this long". 
Q: Why did you join newspaper?
A: At first I took media tech just to fill space, but now as I'm climbing my way up the newspaper, I'm starting to grow more attention towards it. I also liked that I could freely write (or basically write about whatever I want) and write about my culture and educate people on it. 
Q: What do you enjoy most about newspaper?
A: We eat a lot and it's a chill class (although that's not all there is to like). 
Q: Would you recommend newspaper to someone?
A: Yes, and I would tell them that it's a place of comfort and there are no rules in writing; you could pretty much just be creative. 
Layla Buckskin, Staff Reporter
Nov 02, 2020

Cultural Appropriation

(Story)