BHS CNA Receives Quarter Million in Grant for Future Classes
Blackfoot High School has been given the opportunity to further improve the tutoring programs for students who aim for a future in the medical field in many new ways. Jenny Collier, a professional CNA, and the teacher who runs the medical classes at BHS, has been awarded the grant of $215,993.25 to help with many things such as supplies, technology, and other valuable resources that can further improve students' learning in the medical fields. The grant and other funds aided by the Leading Idaho Project can be found here. Mrs. Collier's hard work and dedication to BHS' students really paid off as her work was able to improve the future of many careers including her own. Furthermore, in this article we shall discuss what Collier's grant was able to buy and take some time to acknowledge how impactful and useful these things are.
Anatomage Table v9: This highly advanced virtual table is able to help students study human anatomy in ways many students didn't have the opportunity to do so. This piece of technology has the most accurate and powerful 3D visualizations to make dissection and physiology as real as possible, combined with other tools that make studying easier, it no longer requires the need to dissect a real cadaver of a human/animal as the Anatomage Table makes this much easier to do without the troubles of being around a real body. This will for sure be able to further improve the knowledge of both teacher and student alike to create a future where doctors and nurses can be taught much easier and effectively.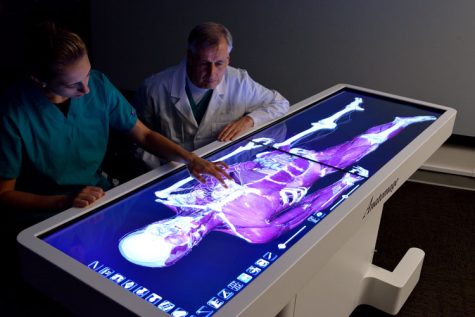 Body Interact™  Virtual Patient Simulator: A virtual simulator that is able to aid and teach students who aim to be doctors and nurses in many ways. This simulator can teach you anywhere whether in school or on your computer taking college classes at home. With over thousands of different simulations and tasks, this user-friendly software is able to teach new students with level-by-level difficulty and help reassess current doctors and nurses who may have forgotten a thing or two or maybe need a bit of help. Regardless, this technological equipment will not only help out students in the future, but will also fuel the fun and passion in working in the medical field.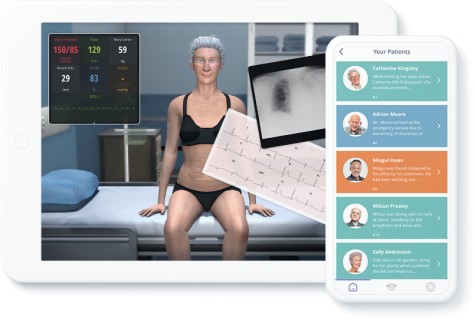 Nasco Healthcare Alex AI: One of the most advanced robots out there, it is powered by Artificial Intelligence and is able to communicate with the students, teachers, doctors, and nurses as it reacts to any medical procedures performed upon the robot. Able to understand and speak English, Spanish, French, and German, it will be able to be used across certain parts of the world to further create more doctors and nurses worldwide. Alex is for sure a groundbreaking piece of technology that further strengthens the world of AI and science while also providing more knowledge and power to the future.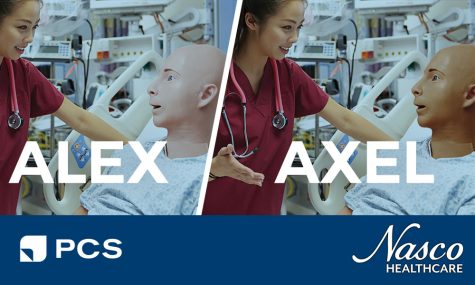 With all of this information given to you, it is clear that all of these technological equipment bought with the grant by Mrs. Collier is for sure very innovative for BHS and its students. Without a doubt it will help every future doctor and nurse develop knowledge through passion and experience, Collier's grant will definitely help to achieve the dreams of many students to save and care for lives. When you see Mrs. Collier, please give her thanks for how hard-working and impactful she is as a BHS teacher and CNA.