Tucker Carlson unexpectedly fired from Fox News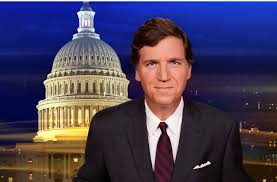 On April 24, primetime Fox News commentator Tucker Carlson was abruptly fired from his position on the "Tucker Carlson Tonight" show by the Fox Corporation. Tucker had been on the program since 2016, garnering a large following during President Trump's term. This firing comes less than a week after Carlson conducted an interview with Elon Musk which garnered millions of views on YouTube. 
While leaders at Fox Corp have not explained the reasoning for firing Carlson, media sources have speculated that the firing is because of a discrimination lawsuit filed against Fox that accuses Carlson and his senior executive producer Justin Wells, who was also fired, of sexism and antisemitism towards Abby Grossberg, a former employee on Carlson's show. Others have speculated that his termination may be because of the defamation lawsuit filed by Dominion Voting Systems against Fox Media Group that forced them to pay $787.5 million in a settlement due to allegations of election fraud made by analysts at Fox.
According to an unspecified source obtained by Vanity Fair, Tucker "doesn't know why he was terminated," and says that CEO Suzanne Scott "refused to tell him how the decision was made," except that it was made "from above." He reportedly believes that his show is being canceled because "the Murdoch children intend to sell Fox News at some point," referring to the family of Fox Corp. founder Keith Rupert Murdoch.
Fox has since taken a huge hit in ratings, as well as their stocks. Tucker's show had been dominating the 8 PM time slot for multiple weeks with an average of more than 3 million viewers.