If it's 5 a.m. during fair week, this is where the debaters will be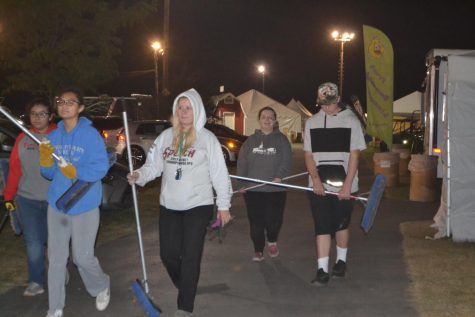 In the early hours of the morning, the Eastern Idaho State Fair is empty and quiet. The only sounds are the eerie pop songs from speakers forgotten, the soft footsteps of random cats patrolling for leftovers and the haunted moans of exhausted debaters. The hesitant volunteers begin trickling in at around 4:30. By 5:00, a small army has been amassed at the entrance, and they are split into small groups to defeat the horrors of their section.
In each group, there are rakers, sweepers and the pickup crew. The rakers are in charge of the grassy areas, the sweepers are in charge of the paths and the pickup crew follows behind to thr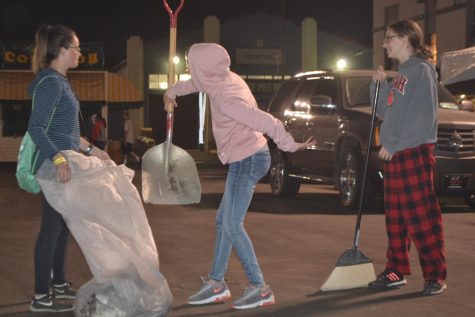 ow away the neat little piles left behind. Most of the time, the trash is straw wrappers, plastic silverware or even entire meals left uneaten, but occasionally, the debaters find tiny treasures of awful waiting for them.
"The grossest thing I found was a dirty diaper. Three times. And I had to clean it up," Savanna Hall said.
Along with diapers, the team found two credit cards, an entire Mike's lemonade, a beetle encased in glass, an entire bar of soap (technically the "cleanest" thing the debaters had found), a very sticky phone and more cigarettes than they could count.
Even with the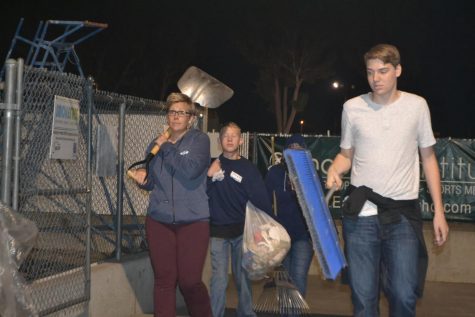 gold mine of random items found during cleanup, the most memorable event for most was the Pepsi tent fire. As many may have noticed while strolling about the fairgrounds, one corner of the tent now looks a little charred from the incident.
"We turned towards the Tiger Ears and curly fries, and we looked and there was a big puff of smoke. You could just smell it, the bacon grease burning," Hall said.
Even the debate team's coach, Jennifer Shumway, had never seen something like the fire in 5 years of cleanup. Luckily, the fair security and firefighters were alerted very quickly by the cleanup crew, and, as you probably guessed, the Pepsi tent still stands safe and secure.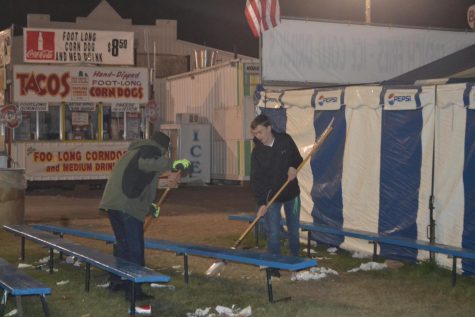 In the 5 years that Shumway has been in charge of this cleanup, the fundraiser has come very far.
"This is the only fundraiser we have to do. When I started out as a debate teacher 5 years ago, we were only making $1,500. We now make $3,500," Shumway said. "This year, we had more experience, so it went a lot faster."
Though the cleanup is exhausting and tedious at times, it can also present an ele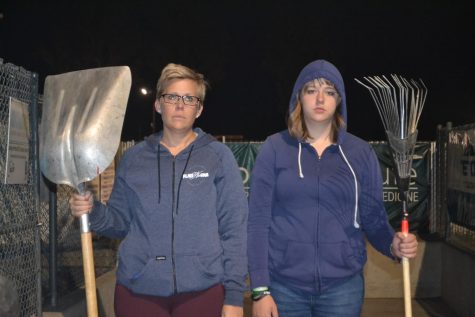 ment of fun. Jacob Averett(9) stated that his favorite part of cleanup was "screwing around" on Tuesday, and many of the debaters joked and laughed during the cleanup. There were even a few early morning trips to McDonald's.
"If you come to the fair, clean your shiz up," Hall said. "If you leave your trash, I'm coming for you. #suckstosuck."