Summer Activities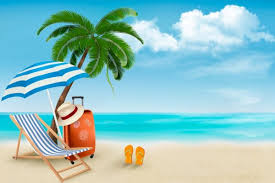 I don't know about anyone else, but when summer comes around I am at a complete loss of what to do. I think to myself, "I have to get up and do something. I only have three months of summer and I can't sit around and waste them.' Does anyone else ever have that thought? If so, The BroncWriter staff has compiled a list of fun summer activities that we like to go out and do, either by ourselves or with friends.
Sleep 

Swim

Hiking

Biking

Kayaking

Camping

tubing/rafting

Floating rivers

Star gazing

Picnic

Photoshoot

Painting

Riding

sunset/sunrise watching

Airsoft battles/ paintball batt;es

Fishing

Riding

Night games

Late night drives

Day trips

Roast session

Homework/online classes

BBQ

Bonfire

Rock Climbing

Get tan 

Late night talks

Drive-in movies

Reading 

Cooking 

Travel

Get ice cream/ popsicles

Baking
We hope that this list has helped you plan what you want to do this summer a little more and, remember, if you ever need to come back to this list in the middle of summer you can. If you would like to, send in some of the things that you like to do in the summer, you can comment down below!