Stephen Benson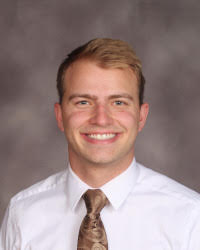 Originally from Oregon, Stephen Benson is the new business computer apps teacher at BHS. His favorite season is summer in Oregon, and fall in Idaho. He came to Idaho for college, and chose to work here, too. Before becoming a teacher, he worked in sales and would help educators set up technology. He soon realized that he liked working with people and chose to teach business to students.  "Last job I was in a sales position, and I worked with educators, helping them set up educational technology in their classrooms, and I was like 'Hey, if they could do it, I could do it,' And I thought it would be fun. I liked working with people, mainly people who are interested in learning". This is also his first year teaching, so be sure to leave a good impression on him!
He got into business because he loves business sales and learning how to grow a business; computers became more interesting in high school thanks to his teachers. But, he didn't always want to work in business. In fact, he wanted to work in space! Either an aerospace engineer or an astronaut, which is far different from his current career. Mr. Benson describes himself as sarcastic, kind, and blond. To get to know someone, you have to look at things they enjoy doing in their spare time. For Mr. Benson, he enjoys basketball, lacrosse, and watching movies. His favorite color is blue, and his favorite food is pizza. 
If he could change anything about the world right now, it would be COVID-19 and get rid of it. "People are dying from COVID and I don't want people to suffer. Nursing homes and not being able to see their families." 
During the interview, Mr. Harris was present to make small quips against Mr. Benson's answers, jokingly, of course. Thanks to Harris and Arave (and of course the students), Benson has felt very welcomed and immense gratitude towards the two for helping him. "Mr. Harris and Mr. Arave have been exceptional." The students are the best part of the school, makes sense since students were the reason for him joining. 
"People come first." According to Benson, the most important thing we can excel in is kindness. There's a lot of people pursuing careers, but not enough are striving for kindness. We can all be successful in kindness. Being kind to others, not bullying, and treating others with respect is the first step towards success and will help us excel in whatever we attempt.
About the Writer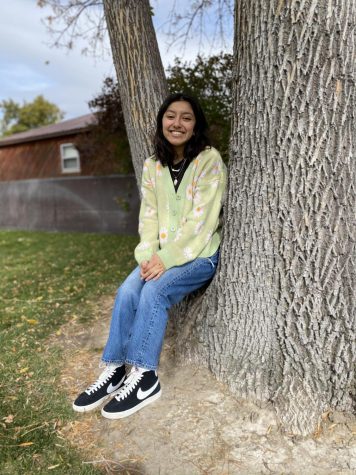 Vianca Godinez, Staff Reporter
Vianca Godinez- Blackfoot High School Senior Q&A

Q: What is your favorite color?

A: Yellow or lavender



Q: What is your favorite...