Katie Arave
Katie Arave, is in her first year teaching at Blackfoot High School (BHS). Interestingly enough, she is one of three Arave's here at BHS. Before you ask, they are all related. Katie's husband Jared, and Clint Arave are brothers. Katie and Jared Arave have six kids and that is a large factor in why Arave says that she decided to become a teacher. Teaching provides Arave with a great home life and work balance because she has the same schedule as her kids. Arave also enjoys being able to help students experience success who might otherwise be struggling in their classes. 
If you are looking to find the latest addition to the Arave trio, she teaches down in the Career Center. The Career Center is a place where BHS students have the opportunity to take college courses and also where students who might have failed a class can go in and take a Plato course to replace that score on their transcript. Arave also enjoys getting to know her students and becoming someone that they can trust and go to about things that affect them in any aspect of their lives.  
Arave was born and raised in Blackfoot, she went to this very school and is proud to have been a Lady Bronco. Arave's favorite high school memory was playing sports. Arave had the honor her senior year along with her basketball team to go to the state tournaments and she describes that as being "super cool". Arave was a triathlete as she also used to play volleyball and participated in track in high school. Arave lends that expertise to help coach JV volleyball at BHS. Arave says that if she had to teach any other subject it would "definitely not be math".
About the Writer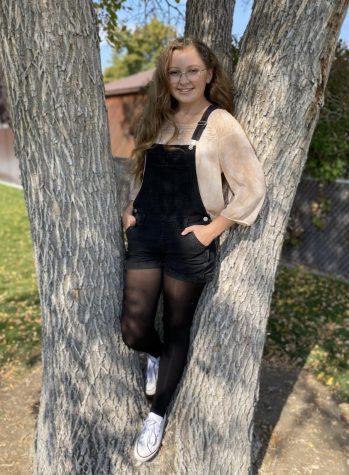 Kailynn Miller, Staff Reporter
Kailynn Miller: "reserved but out there", enthusiastic, and ambitious.



"I would be one of those chairs with a missing peg on one of...