Avery Brown: singer extraordinaire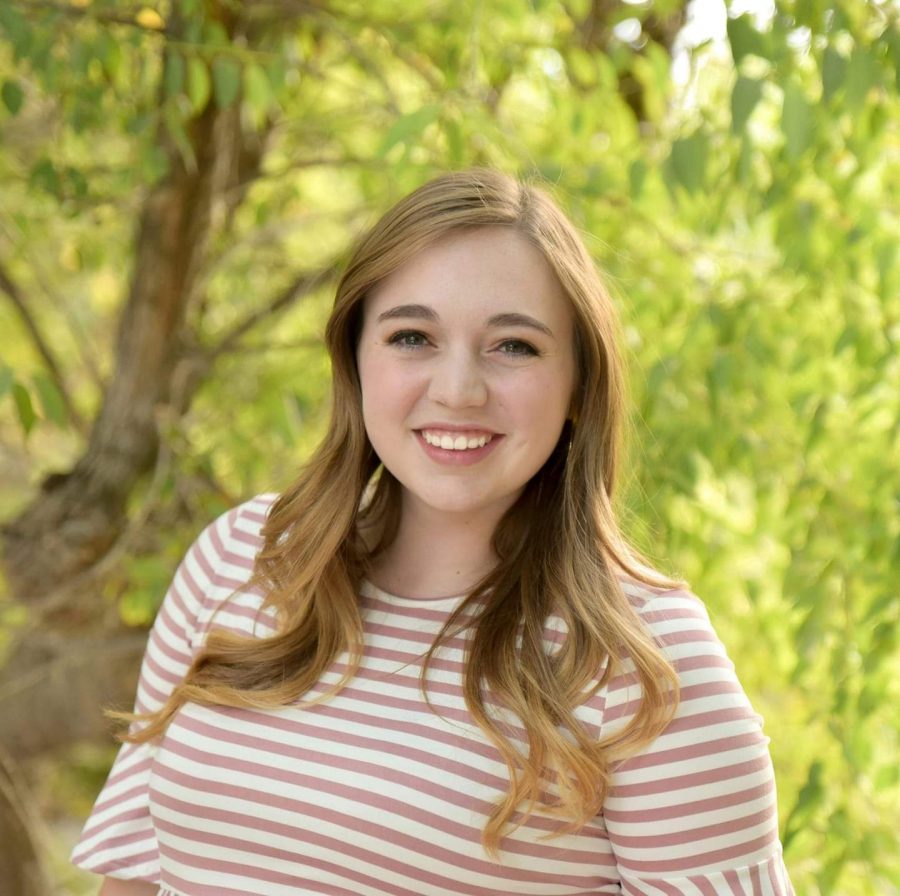 Within the humble halls of our very own Blackfoot High School, a singing sensation can be found. Avery Brown and her angelic voice are on their way to greatness with both her 1st place win at State Solo Vocal Regionals and her lead role in the school musical.
State Solo Vocal Regionals was on March 2, and Avery won with a piece by Georges Bizet called Vieille Chanson. The words are entirely in French which is one of the hardest languages to pronounce correctly, and it's especially difficult to pull off in front of a collegiate-level judge.
"It didn't repeat very often, so I was nervous I would forget the words" Brown said.
 She has also participated in State Solo Regionals two other times; her sophomore year she also advanced from regionals, and her junior year she was an alternate. Brown will go on to compete against other Sopranos from across the state at the State Solo Finals, which will be held at ISU this year.
The school musical this year is Newsies, and Brown plays the part of Katherine Plummer, a young reporter for the New York Sun. The struggles of young newsies (and their hot leader) catch her eye, so Katherine writes newspaper stories that get the newsies the publicity needed to make their strikes a success. Brown said that the hardest part of playing this role was memorizing and remembering lines. A lot of work went into putting the play together; 6 AM rehearsals start three months in advance, but "it doesn't really take over your life until the week before the show" Brown said. It was worth it to her, though. Newsies is her favorite play, and "play is what I live for" she said.
Brown will attend BYU-I in the fall and is considering continuing her singing career. "I don't know if that's what I'm going to major in, but I'm probably going to keep doing it".
About the Writer
Jerica Satterthwaite, Staff Reporter
"People say nothing is impossible, but I do nothing everyday." - Winnie The Pooh

This is one of the many quotes Jerica Satterthwaite, a senior this...