Crimes of Grindelwald, mediocre
Hang on for a minute...we're trying to find some more stories you might like.
  In the second Fantastic Beasts movie Newt Scamander is entrusted by Dumbledore to stop Grindelwald who wants pure bloods to rule over muggles.  It is revealed that Dumbledore cannot stop Grindelwald himself because they made a blood pact when they were younger not to fight each other.
  One thing I will recommend before watching Crime's of Grindelwald is re watching Fantastic Beasts and Where to Find Them. It took me about 40 minutes of the movie to remember key points from the plot of the first movie and finally figure out what was going on.  
  One of my favorite things about the previous movie was the incredible effects on the imaginative creatures. Crime's of Grindelwald added even more interesting creatures such as "Kelpie", a majestic underwater creature that looks similar to a dragon.
  The cast did an amazing job of portraying their characters and adding emotion to the movie.  I really liked to see Albus Dumbledore as a young teacher and Jude Law did a good job of emulating his personality. Johnny Depp played Grindelwald and successfully made his scenes intense and intriguing.  Eddie Redmayne continued to do a excellent job of playing Newt Scamander. Newt Scamander is not your typical brave hero and I love how Eddie Redmayne shows that someone who is different can still be a hero and make a difference.
  I was very excited for the origin story of Nagini because Nagini is a significant character from the Harry Potter series and it was very enlightening to find out that Nagini used to be a woman. I was sorely disappointed by the content given about her in the movie. Sure she was in scenes, but those scenes didn't reveal anything significant. The only thing that can be gleaned from the scenes is that eventually she will become a snake permanently and she is friends with Credence. We don't even get a good glance into her personality which makes it hard to connect with her as a character.  
  While the movie did fail to properly expound on Nagini, it did successfully add more insight to Nicolas Flamel and the sorcerer's stone. One of the absolute best scenes in the movie is when an ancient Nicolas Flamel attempts to run so he can aide Newt and others fighting against Grindelwald. It was so funny I almost peed my pants.   
  Overall, the movie was good but could have been better. There were areas of the movie that were really good such as effects. However, I felt the first half of the movie was boring and it took a while for the plot to really start moving forward. I know there were a lot of Potterverse fans that were disappointed by the movie because of lack of good/accurate connections to the Harry Potter series.
About the Writer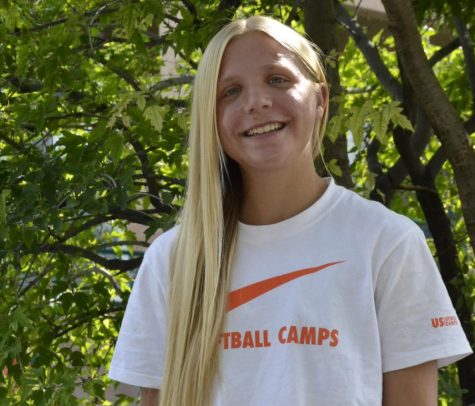 Ahna Yancey, Sports Editor
Ahna Yancey, sports editor is not only in newspaper but has participated in other clubs such as cross country, softball, and band.

Ahna has seven cats,...