From frog legs to teriyaki bowls: Eastern Idaho fair has it all
Our staff picks for fair food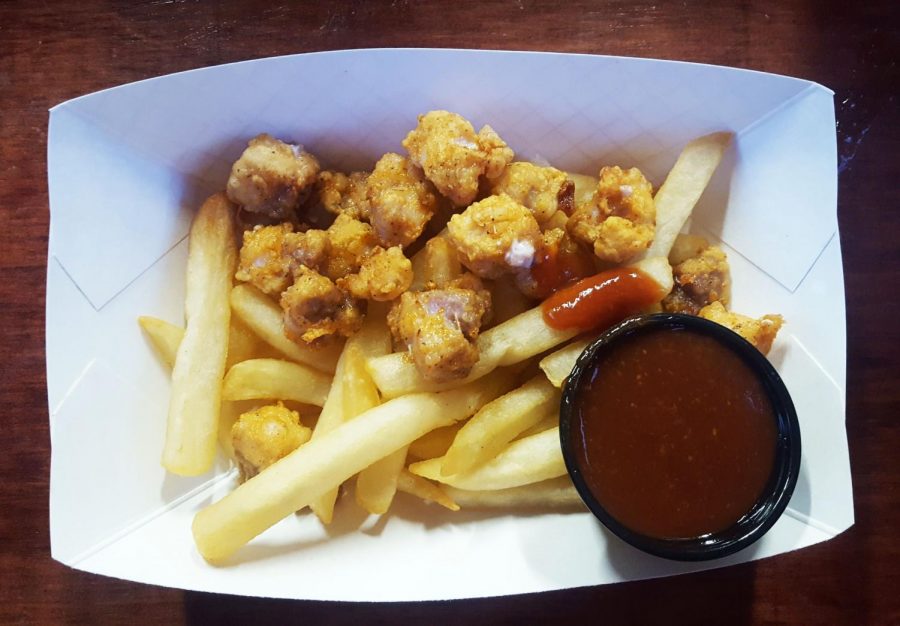 Roselynn Evening, Staff reporter
September 17, 2018
Bacon Corn on a stick $5. If you love sweet corn on the cob then you're bound to this delicious snack. Not only is it the best fair food winner but it has that smokey bacon flavor every body craves. Recommended to anyone and everyone who lives for the fair.
Frog leg $10 "The owner, Cheril, was nice enough to give me a free frog leg which was wrapped in bacon. This kind of scared me to eat because you can see the tendons,but it was delicious. It reminded me of eating a skinnier chicken wing!"
Deep fried Gator $10 Bites with fries and cocktail sauce."At B.J's Bayou I decided to be adventurous and eat Alligator. In the menu it was advertised as Deep Fried Gator Bites with Fries and Cocktail sauce. The price was a reasonable amount of $10.
Funnel cake $6 This is my favorite dessert from the fair! It's crunchy and gooey! I would rate this 5 out of 5 stars.
Nachos $8 I tried these nachos for the first time. The were a little hard but over all it was a very great treat. I would rate this 4 our of 5 stars.
Bullseye Burger $6.75 This bulls eye burger replaces the traditional burger bun with a doughnut. Its just the right amount of sweet and savory. 10/10 would recommend.
Teriyaki Bowl $7 Bowl of rice with your choice of spicy or regular chicken. 10/10 would recommend.