Taylor Swift releases "Reputation"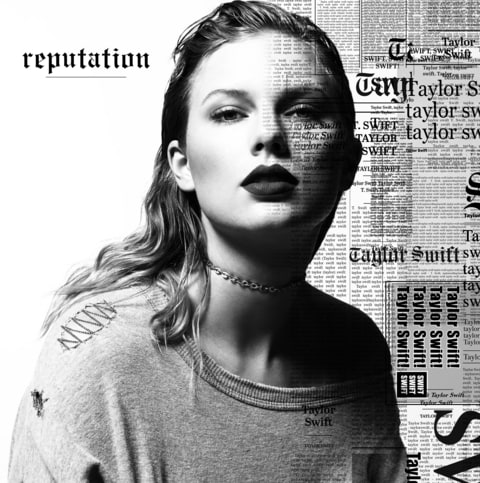 One time I had a dream where I was kidnapped and had to repeat every lyric on Taylor Swift's "Fearless" album from start to finish with the songs in order to be set loose, and I succeeded. And I don't know if it's sad or impressive, but I could probably do that with every single one of her albums, because I love her that much. So yeah, I was excited for "Reputation" to come out, and Taylor Swift didn't disappoint.
My favorite song on the album is Call It What You Want. It reminds me of Out of the Woods off of 1989 in the best way possible, and I just LOVE it.
I was also immediately drawn to New Year's Day, the song that ends the album. It's a piano pop ballad and probably the closest thing on the album to "country Taylor."
Dancing with Our Hands Tied is another favorite of mine. I love the metaphors about making the best of an impossible situation, and basically my only thought any time I listen to it is "THIS IS SO GOOD."
But just because the songs that I love the most are the ones that are deep and meaningful, doesn't mean I didn't like some of her edgier jams on the album. I also love So It Goes, I Did Something Bad, This is Why We Can't Have Nice Things, Don't Blame Me, and almost every single song on the album.
However, not every song on "Reputation" is a 10/10 for me. Look What You Made Me Do was fun at first, but after listening to it on repeat for three days straight, I found out that it was the same repetitive lyrics on top of an A minor chord the entire song. It got old.
I'm not obsessed with End Game, either. I did like it (mostly because of Ed Sheeran, to be honest), but I had a hard time handling rapping and Taylor Swift in the same song.
Sound-wise, Jack Antonoff wrote on and produced a lot more of the album than he did 1989, and I could tell just by listening to it. Many of the songs have his signature retro pop sound that he featured on his album "Gone Now" and Lorde's "Melodrama." The song Getaway Car especially sounded very Antonoff to me. I'm not anti-Antonoff – he has co-written some of my favorite songs – but his sound isn't always my favorite for Taylor's music. Personally, I think Max Martin and Shellback are a better fit with her. Luckily, they helped write and produce the other half of "Reputation."
It's obvious listening to "Reputation" that Swift has matured since her "Fearless" country years, especially when you listen to Dress, a passionate love song, or Call It What You Want when she owns up to "making the same mistakes every time." However, I don't believe for a second that the "old Taylor" is "dead" as she puts it in her lead single. At the core of the album, "Reputation" is still an album full of well-written, metaphor-heavy songs like the ones that Swift has always put out, even if she is no longer the naive sixteen-year-old songwriter that she used to be.
"Reputation" may sound different than the rest of her albums, but that's expected for Taylor Swift. Her sound has always evolved drastically from album to album. It's not my all-time favorite album that she has ever released, but that won't stop it from being the only thing I listen to for the next few months.