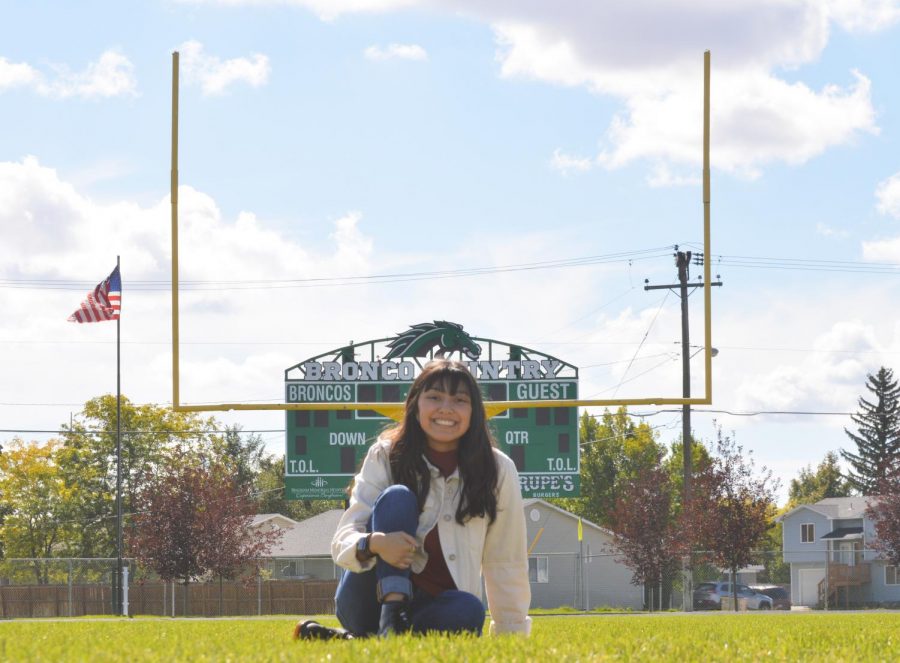 Vianca Godinez is a junior in her first year of newspaper at Blackfoot High School. She is the online news editor. She joined newspaper because she has nothing else to do besides academics.
 Godinez is planning on attending college out of state. She is not sure what career she wants to go into but sure thing is she still has more time to think what college and what major. 
 Some of her many goals is graduating high school in honors and getting a good SAT score this year.
 During Godinez's free time she enjoys reading. Her favorite book is All The Light We Cannot See by Anthony Doerr. 
 Godinez likes learning about the holocaust. When asked if she had the chance to have lunch with anyone dead or alive she said Elie Wiesel a holocaust survivor. 
 She likes all kinds of food she doesn't know how because she's a really picky person when it comes to food. Her favorite dessert is mint chocolate chip ice cream.  One of her favorite memories is going to California every summer. She hates doing chores but she says that's something many don't enjoy doing. 
 When it comes to pet peeves Godinez hates when people walk slow in front of her. A bad habit she has is that when she gets mad she says the worst things even if she doesn't mean it. 
 Her favorite season is fall because of the colors and the vibes. Christmas is her favorite holiday she likes decorating, the food, and spending time with her family.  She's really passionate about the ocean, she looks up to her grandma because she works hard to give her family the things they need. Godinez's favorite music genre is Hip Hop she doesn't play any sports and she has 3 siblings. 
Godinez is a hardworking student, striving for the best in everything. She's unique in her own way and she wants to be successful in everything she does.
Vianca Godinez, Online Editor
Nov 16, 2020
Nov 02, 2020
Nov 02, 2020
Nov 01, 2020
Mar 06, 2020
Sep 18, 2019

IT Chapter Two: the clownery returns

(Story)