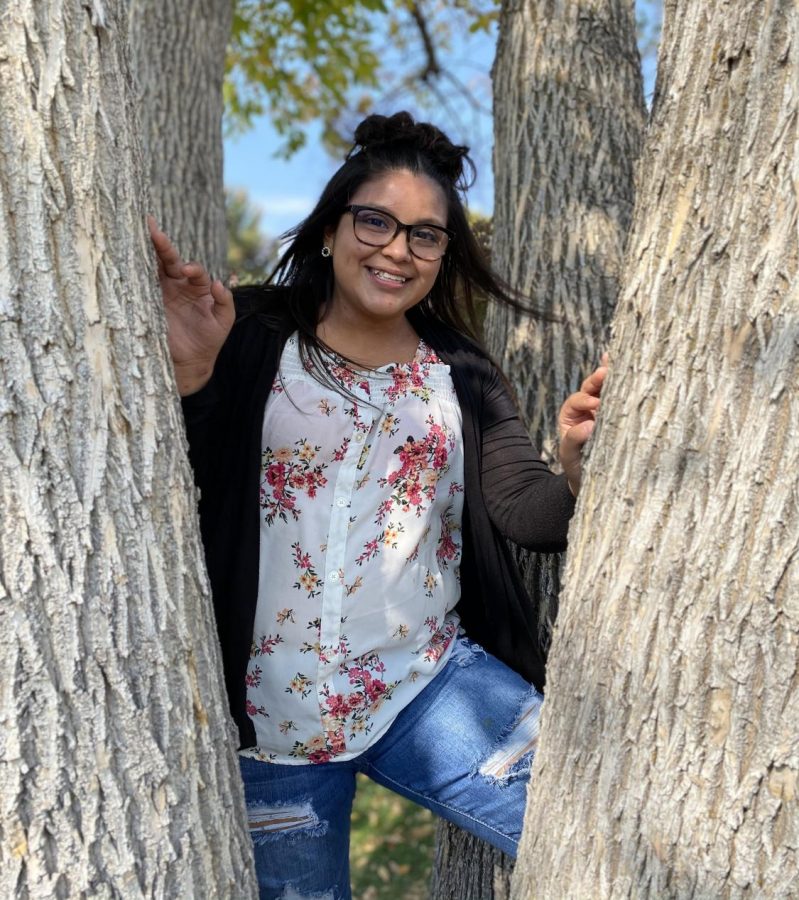 Sandy Ramirez is a 16 year old BHS student who has approached her junior year of high school. She's excited to join her first year of newspaper and can't wait to have her stories published. You can find her giggling in the hallways and flaunting her welcoming smile, that she thinks is her best feature. When she is not showing off her smile at school or giggling at the comments of school members, you can find her riding bikes around town with her 5 year old brother. 
At the moment, her goals are to excel in high school, create new bonds with people, and attend college. Although she's still weighing her options with what college to attend, she knows she wants to become a NICU nurse. She would like to be a NICU nurse because she wants to help and protect babies that are in the same position her baby brother was once in. Her career choice to become a NICU nurse makes sense as to why her favorite subject in school is science. When asked why she likes science so much she says, "It's just because it's better than other subjects." With her favorite subject, comes her favorite teacher: Mrs. Bynum. While she's never actually had Mrs. Bynum as a science teacher, Sandy likes her nice and outgoing personality. 
Sandy is one of five children. She has two older sisters, one older brother, and one younger brother. When together they love to catch up and talk over meals. Her family owns three furry friends by the names of Nino, Jax, and Bear. Christmas time is one of her favorite times of the year; it's a time where her entire family gathers around and enjoys the company of one another. Christmas is a day where her family can bond over the aroma of spicy stewed chicken and hominy, a dish known as pozole. Pozole also happens to be her favorite family recipe. 
Adrenaline junkie is not a title Sandy would like to claim, but it is on her bucket list to partake in intense activities like skydiving and scuba diving. Maybe she wouldn't need to have skydiving on her bucket list if she was granted with her most desired superpower of flying. The reason she wants to have the ability to fly is so she can 'escape her kidnapper'. In her downtime she likes to listen to Mexican music and raggaeton. Some of the artists you can find on her playlist are Bad Bunny and Ramona Alaya. 
Sandy is a bubbly personality to be around and can light up a room with her small laughs. She is a very caring person towards her friends, fellow staff members, and family. Overall, she's a great person to be around and a great addition to the BroncWriter. 
Sandy Ramirez, Staff Reporter