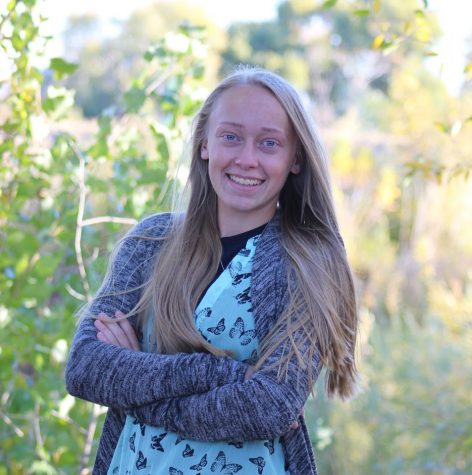 The bubbly Shakayla Morgan enters her senior year as a staff reporter. She decided to join newspaper because all her friends were in it and it sounded fun. Participating in many things for our school, Shakayla is apart of the cross country and softball team. Her favorite subject is chemistry. She strives to use it in her real life, since she wants to become an FBI agent when she grows up. After High School, she going to go to College of Southern Idaho, mainly for their amazing cross country team.
On her off time, our amazing staff reporter, loves to pet her three orange tabby cats, eat her favorite foods, ice cream and pizza, and go on road trips. Her and her family always go on family trips every year on Christmas. Shakayla loves her family; her parents being the people she idolizes the most.
"They portray attributes that I want most," says Morgan.
The most dangerous risk she's taken is going 80 in a 40. She would rank herself as four cheetahs out of a family of cheetahs.
Shakayla Morgan, News Editor
Mar 25, 2019

Allie Cannon commits to play basketball at College of Idaho

(Story)

Mar 08, 2019

St. Patrick's Horoscopes

(Story)

Jan 15, 2019

Flight of the Bumblebee

(Story)

Jan 08, 2019

Lady Broncos trample Trojans

(Story)

Dec 11, 2018

Blackfoot boys crush Highland

(Story)

Dec 03, 2018

Lady Broncos set off season with five wins on the record

(Story)