Show gratitude this Thanksgiving season
Hang on for a minute...we're trying to find some more stories you might like.
Having Halloween, Thanksgiving and Christmas in a space of three months, it's easy to overlook the middle one and probably one of the most important: Thanksgiving. Many of us anticipate Halloween for the candy, dressing up or Christmas for the presents and Santa Claus. We simply overlook Thanksgiving because it doesn't offer something tangible besides the food.
But Thanksgiving does give us something much more valuable than candy and presents. Thanksgiving gives us opportunities to be grateful for what we have in life. We have the chance to reflect what we have been given throughout the year and be thankful.
According to Merriam-Webster, the word gratitude means "the state of being grateful: Thankfulness."
We have many things to be grateful for in this life. We have the opportunity to go to school to receive an education, we have teachers who help us succeed in this stage of life, we live in a free country with freedoms we enjoy every day, we have people overseas fighting for our country and much more. There are many things in life that are given to us. We should take this holiday to remember all that we have.
There are many ways you can express gratitude for what you have. Here is a list of ways you can express gratitude:
Write a friend or family member a thank you note, telling them how grateful you are for them in your life.
Tell your teachers for thank you for all they do…(they do so much we take for granted).
Write in an journal all that you're thankful for in life.
Do a service project for someone, giving what you have for others who don't have as much this holiday season.
Make treats for someone and have a visit with them, showing them how much you care.
These are just some of the many ways you can show gratitude.
This holiday season, take a minute before indulging in the yummy food. Take time to express gratitude for all you have. Let others know how much you care for them and how thankful you are for them are in your life. Take this as an opportunity to do some good to others.
About the Writer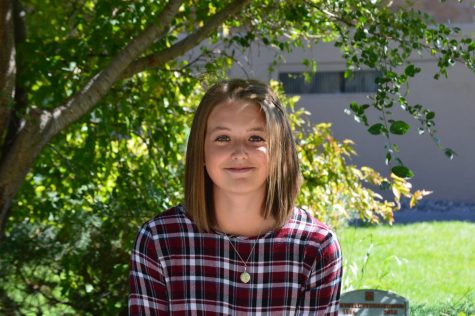 Kaitlyn Jensen, Editor-in-Chief
Kaitlyn Jensen is a senior, in her last year of newspaper for Blackfoot High school. Jensen has been in newspaper for four years.

Living in Blackfoot,...